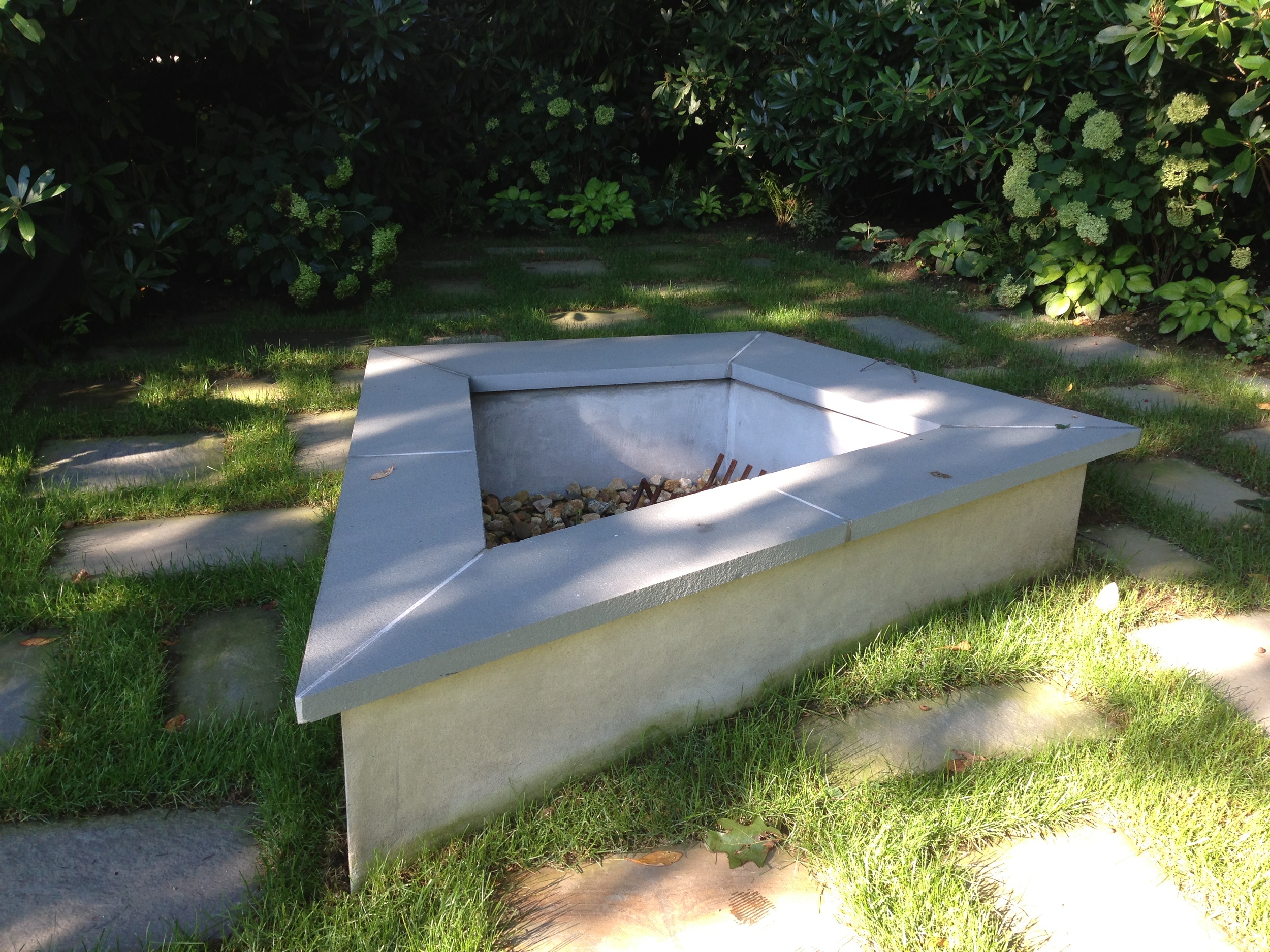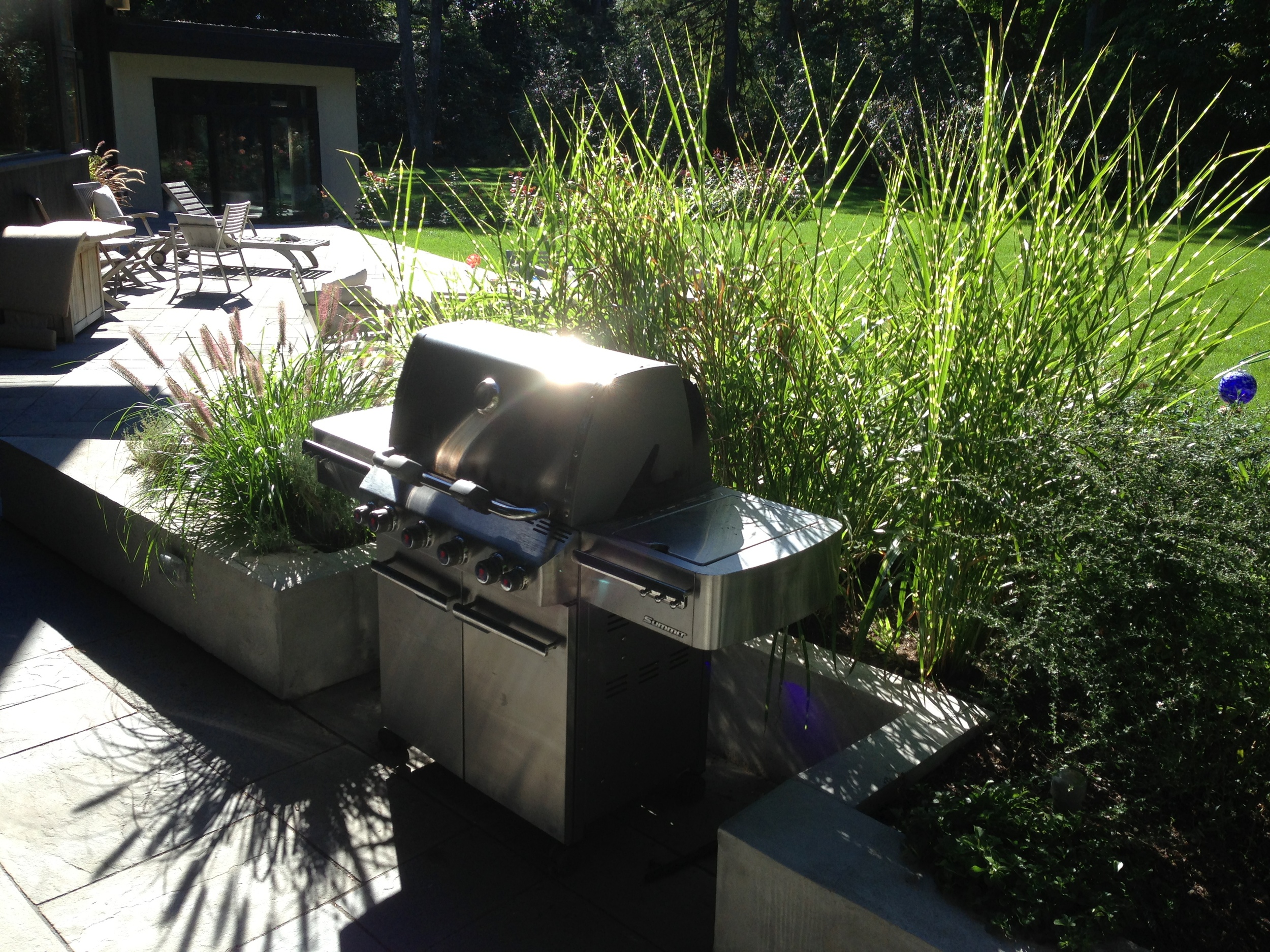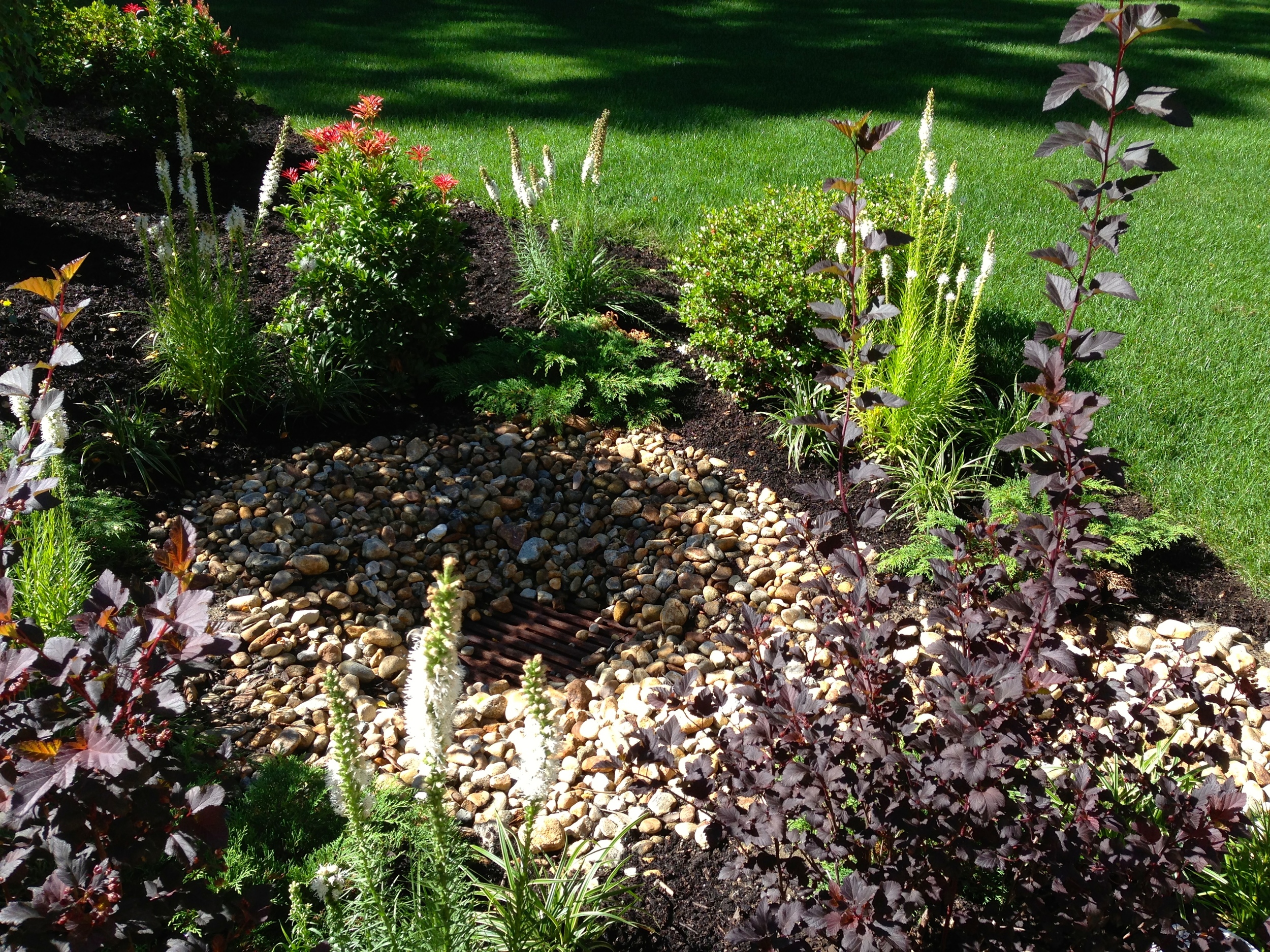 Modern Lines
Faith! The lighting is phenomenal. The garden is so beautiful! Can't wait for summer to be over to be back home to enjoy it all!
-TB, Brookline
Project Overview/Modern Lines
This beautiful modern home, nestled in the woods, needed more entertaining space, privacy screening and additional plantings.
Before/Modern Lines
The original terrace was a strip of bluestone, hardly big enough for large gatherings.
After/Modern Lines
The terrace was rebuilt and extend to the grassy area.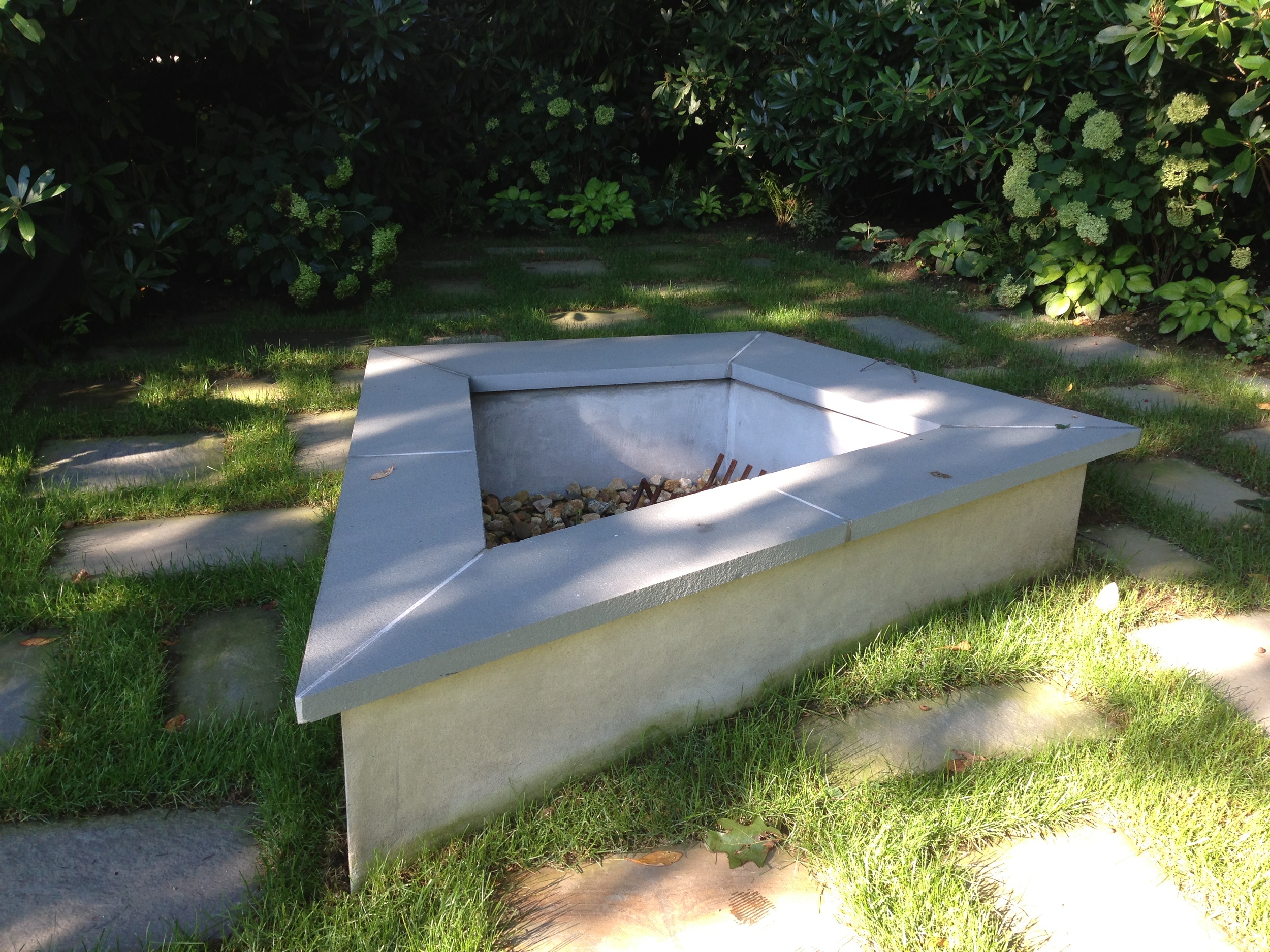 Modern Lines
A concrete/bluestone fireplace was added, reflecting the modern lines of the home and the existing concrete walls.
Modern Lines
Rhododendron and Hydrangea encircle the firepit making for a cozy entertaining space.
Modern Lines
Holly and Cypress provide privacy to the backyard. Underplantings include Sedum, Andromeda and Azalea for year round bloom.
Modern Lines
A pathway of Annabelle Hydrangea lead into the yard.
Modern Lines
A young rose garden is planted out to the lawn area, playing off of the many angles of the house.
Modern Lines
A raised concrete vegetable garden provides organic produce all summer and fall.
Modern Lines
Tall grasses are planted in the herb garden to hide the grill.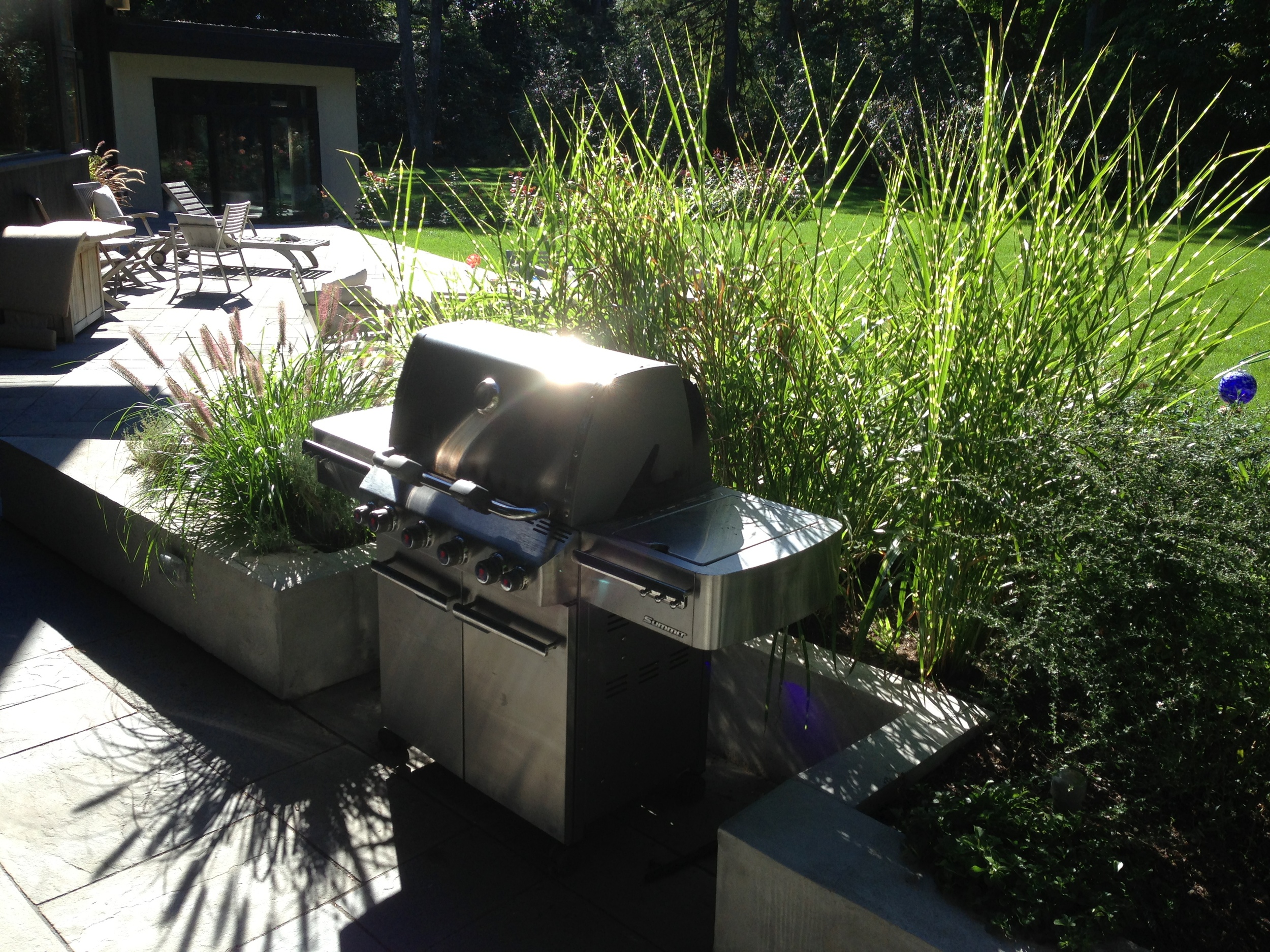 Modern Lines
The grill is cleverly tucked into the wall to provide more space on the terrace.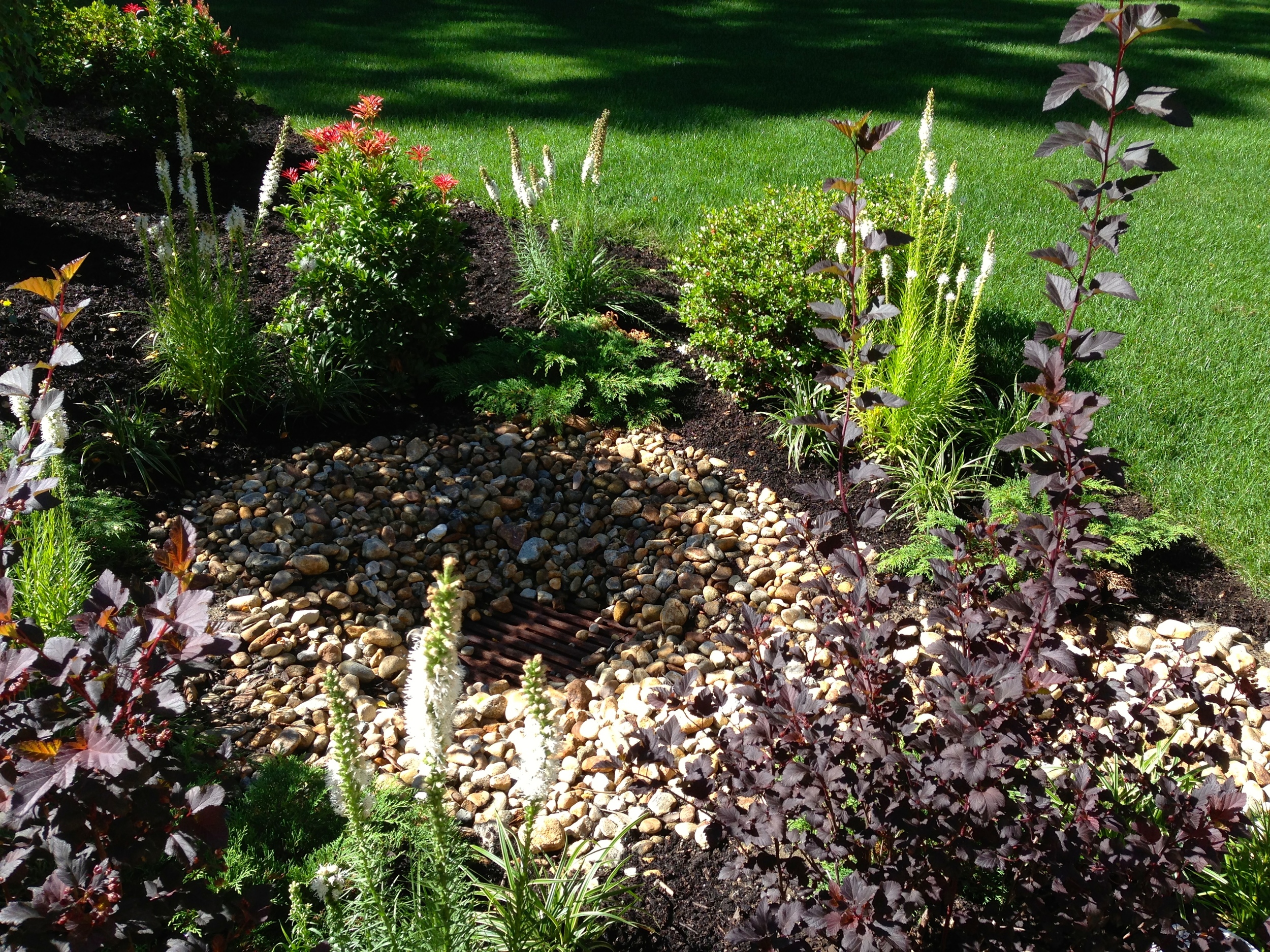 Modern Lines
A once ugly drainage area that dominated the front yard is turned into a miniature rock pond surrounded by blooming plants.
Modern Lines
A Birch grove provides visual interest all year long. Arborvitae create a privacy backdrop and the Hay-scented fern will multiply and completely cover the area.