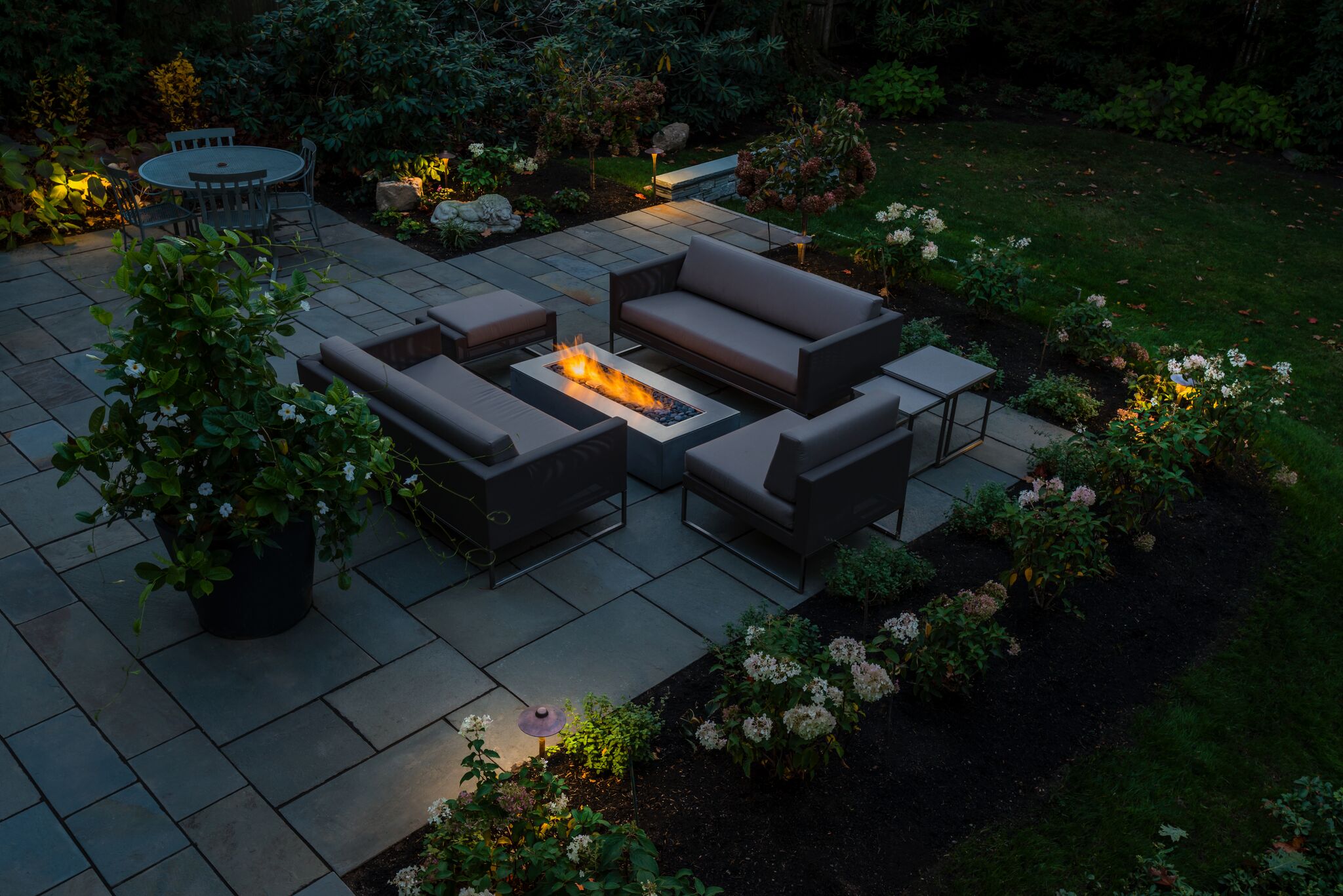 Color, texture, and scale. Perspective and vision. Innovation and application. The essential elements of good design and successful design projects. Faith Michaels, founder and owner of Faithful Flowers, combines these elements in a career that spans twenty years to design extraordinary landscapes in a variety of environments. From institutional and urban installations that serve to bring humanity to a harsh city landscape, to private gardens in architecturally significant properties, to simple outdoor living and entertaining spaces created to expand and enrich everyday life.
Luiz Netto, Master Mason
A native of Brazil, Luiz and his son Lucas are true artists who bring the tradition and values of old world craftsmanship to every project. Luiz's natural artistry and solid work ethic were honed through a demanding apprenticeship, and, as a master mason, the integrity and beauty of his work is unparalleled. Father and son bring great pride to their work. Luiz has made his home in the United States is proud to be an U.S. Citizen.
Always Teaching
Luiz teaches a client's son how to lay antique cobble.
2019 Dream Team
These are the amazing people who make Faithful Flowers a success. Attention to detail, professionalism and design sense runs deep in this crew.
Lefts to right-Brandy/ Crew Chief, Gio, Jane ,Thiatyra, Luiz/Master mason, Faith/Principal, Lucas/mason, Antonio/Architect, Nick, Lorena/Operations, Jared.
Dietz & Associates
Ken Dietz is a distinguished local interior designer and tastemaker known for his sophisticated and contemporary design style. He and his design firm, Dietz & Associates, Inc., have been working with residential, commercial and institutional clients from Vermont to Florida since 1994. His signature style is calm, eclectic, comfortable and always a collaboration with his clients. Faithful Flowers is proud to partner with Dietz & Associates to bring the inside out and outside in! http://www.dietzandassociates.com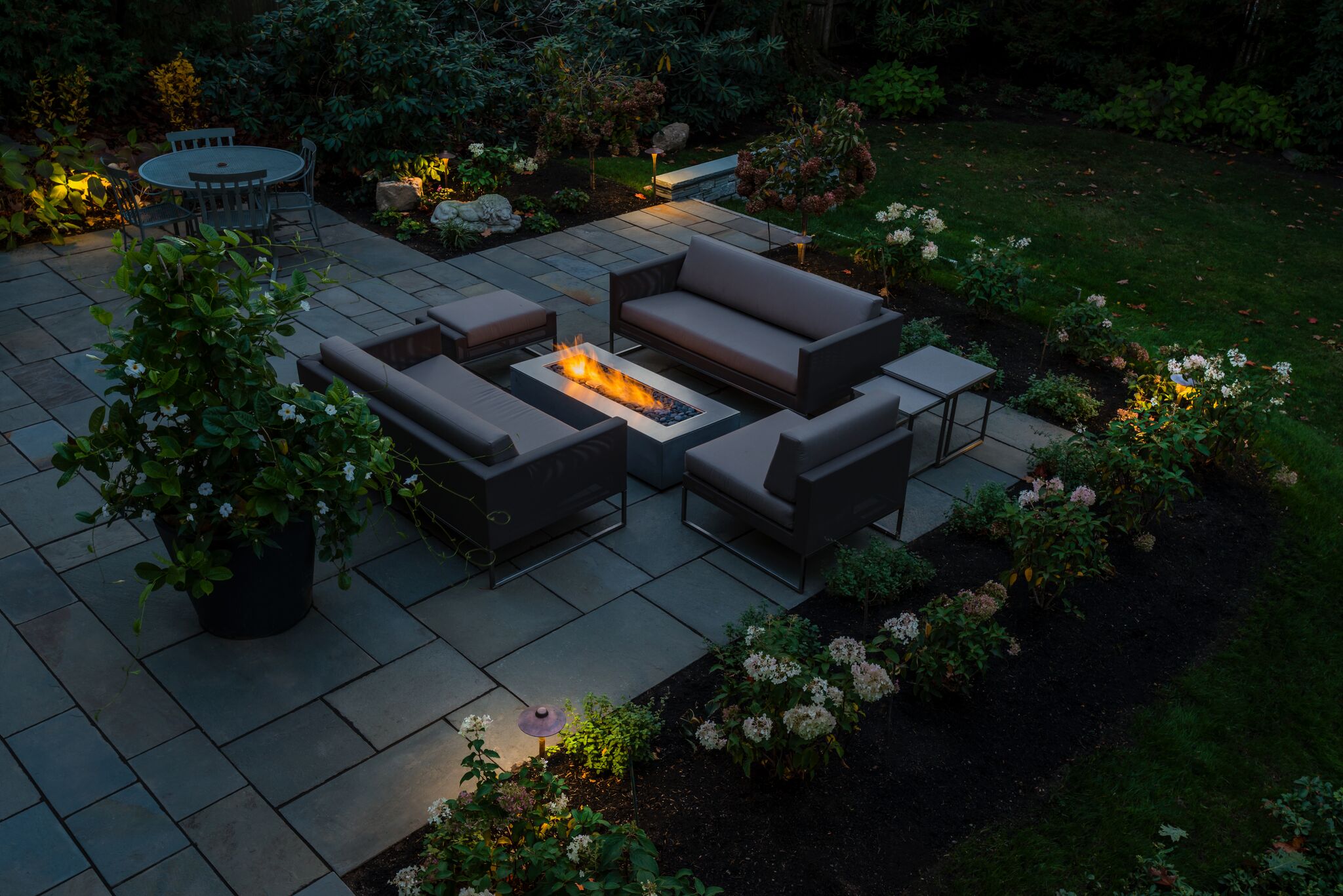 Decorative Lighting
Faithful Flowers partners with Decorative Lighting to bring her landscape designs from daylight to extraordinary night viewing. Decorative owner, Michael Rose, creates subtle yet spectacular lit environments.
David and Cynthia,
Partners,, Roses
David Cannistraro is an American Rose Society Master Rosarian, A.R.S. and Horticultural Rose Judge. With his Partner Cynthia Fraser an A.R.S. consulting rosarian, he designs, installs and maintains rose gardens for Faithful Flowers clients. Notable gardens are the restoration of the Kelleher rose garden in Boston's Fenway section, Ramler Park on Peterborough Street in the Fenway, Harry Ellis Dickson Park near Symphony Hall, Evan's Way island in the Fenway, and Rose Kennedy Rose Garden in Christopher Columbus Park, Boston.
Tree Adovocate
Andrew Airoldi's objective has always been to educate first. Tree care discussions are based around the long term goals you have for your property and the implementation of tree care practices are with the best interests of you, your property and your tree in mind. Faithful Flowers works closely with Andrew to care for your mature trees. http://www.treeadvocate.com
Perfect Touch Wallcovering
Luciana and her team will provide extraordinary installation of wall covering as well as detailed interior painting. Lucy also brings old wood trim and floors to life with superior restoration.https://www.perfecttouchwallcovering.com