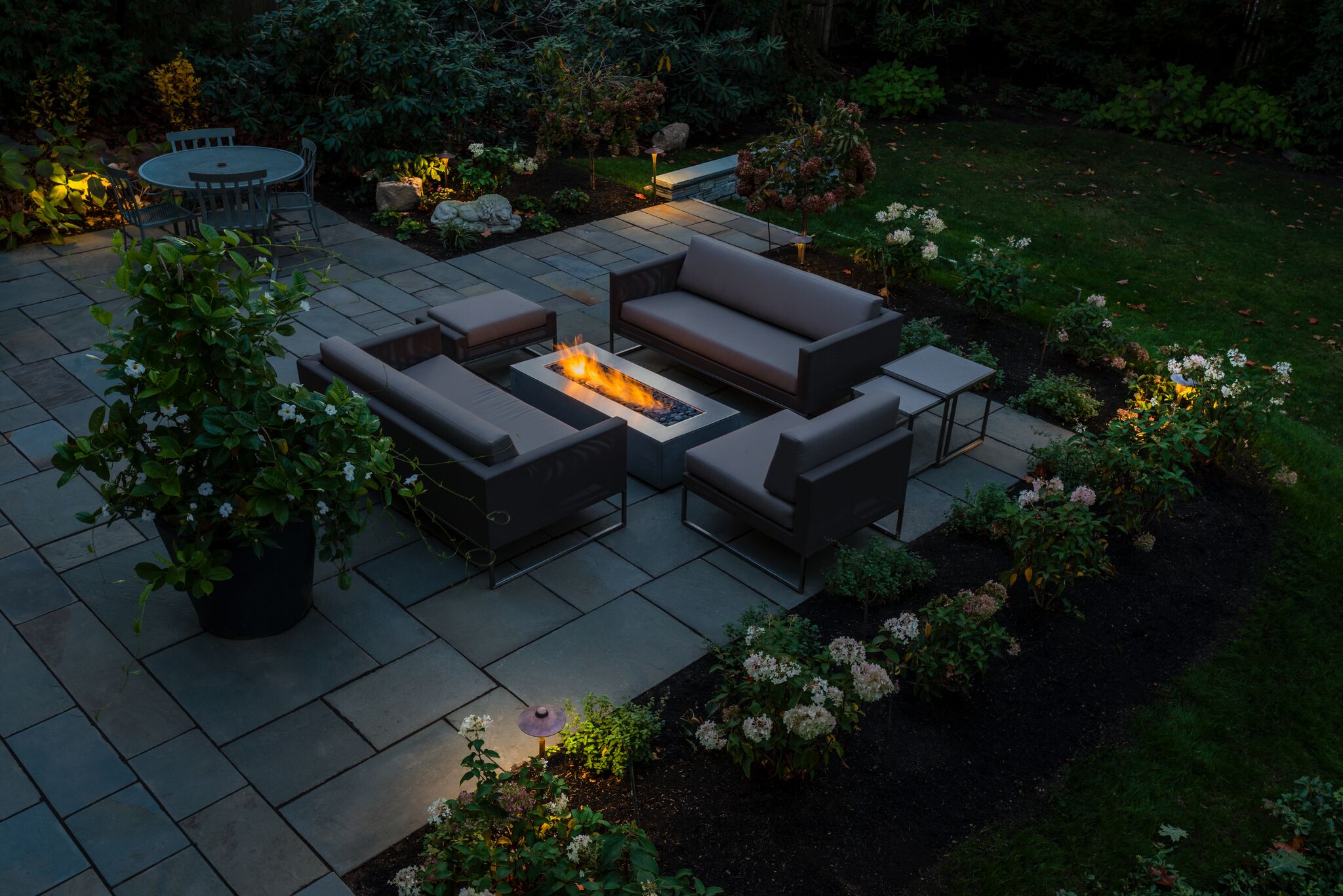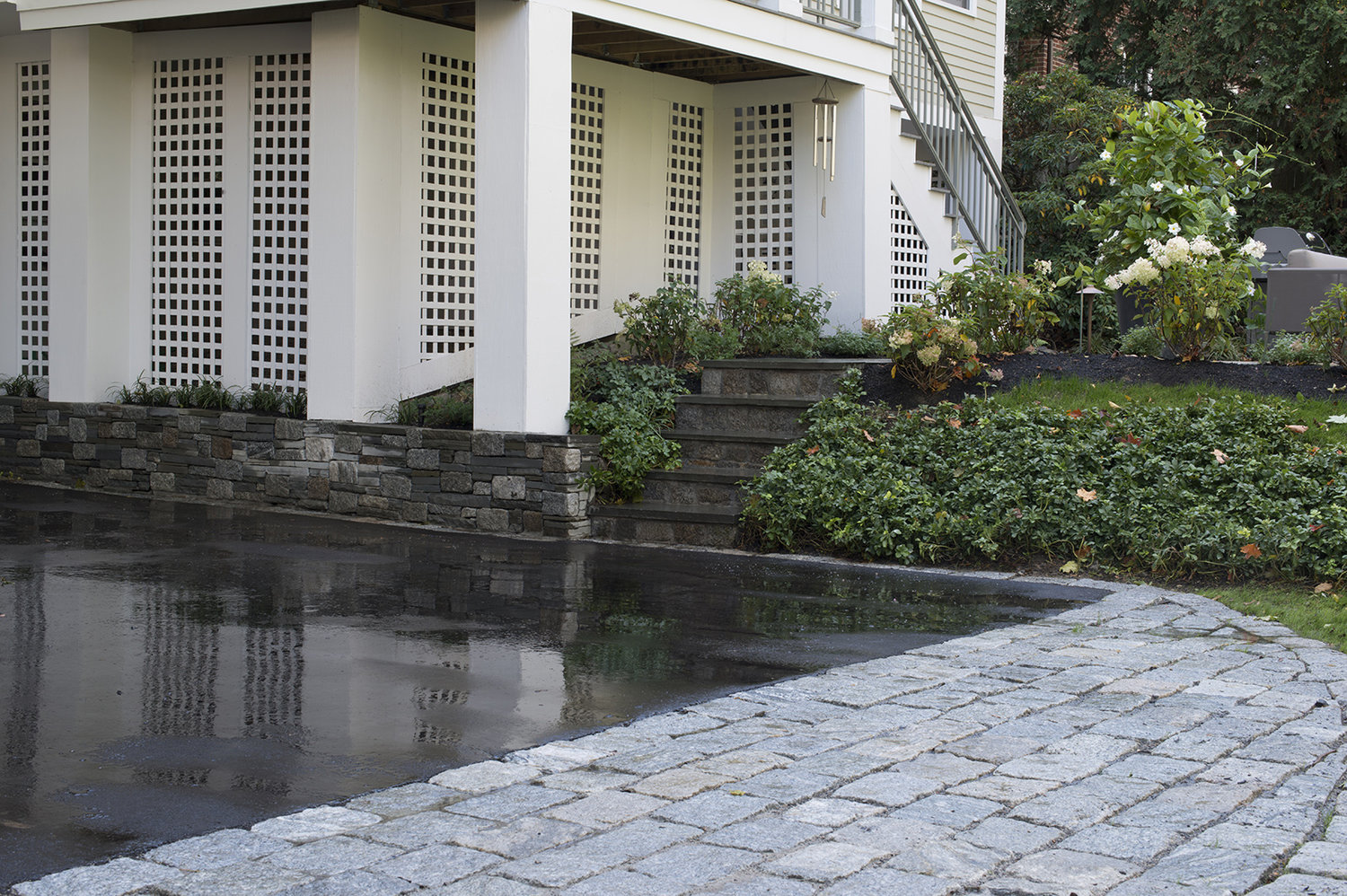 This stately Brookline home needed a makeover. The owner's wishlist included a new driveway and natural walls, an updated front walk, repointing of the brick on the existing front stoop and a new landscaping plan for the front gardens.
But, it was really the backyard that needed complete transformation into a little slice of heaven.
As a first step, we removed the old brick front walkway and replaced it with hand-picked multi-patterned bluestone. The FF crew gave a lot of TLC to the existing plant material, while adding stunning large limelight hydrangeas to flank the steps. We lined the front bed with colorful purple catmint that will be in bloom all summer long. Finally, we filled the existing iron containers with elegant tropicals that will last well into fall. Come spring, our clients will be greeted with colorful tulips and giant allium bulbs.
And now, on to the backyard! The old terrace was small and sat on an odd hump off the back deck. To offer more outdoor living space, we enlarged the terrace mixing old and new bluestone, cut in steps which lead down to the yard, integrating the flow of the two spaces. A cozy collection of outdoor furniture adds a seasonal "room" to the space, the focus of which is a warm and inviting handmade concrete fire-pit. A flowering border of new limelight hydrangea garden hugs the terrace adds greenery and color all season long.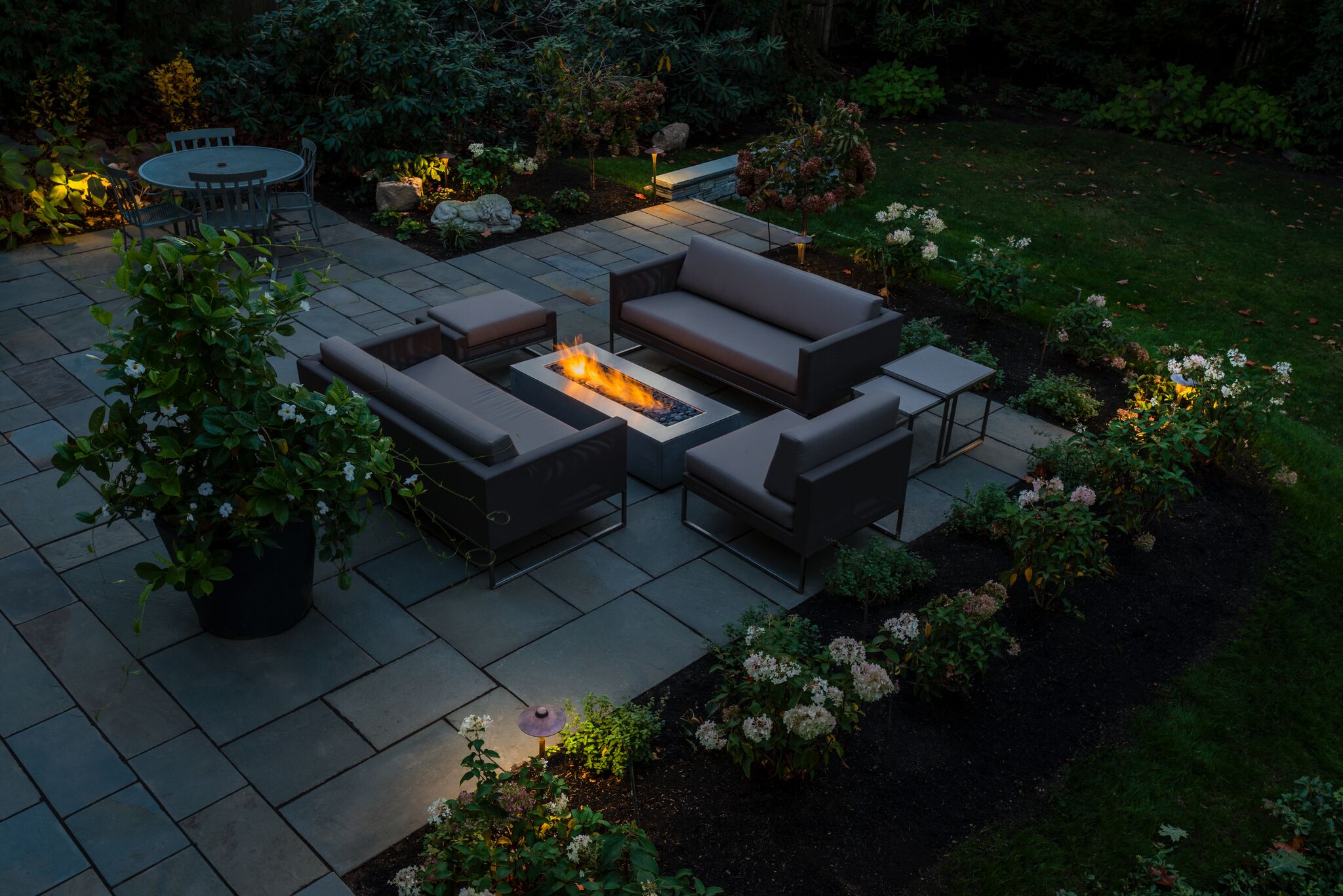 Landscape lighting offers a subtle yet dramatic addition.
Fall color well into late October.
Flower laden Hydrangea trees frame the steps going into the lower yard.
Long pieces of bluestone create subtle pathways that flank the main terrace.
To update the drive, we first removed the old asphalt driveway and curb. We replaced it with our signature walls bluestone and cobble retaining walls that give the illusion of a dry-wall installation while actually being reinforced with mortar. New asphalt and handsome cobble apron finished the drive.
A new wall cleans up the area directly under the deck. The asphalt driveway is capped off by a handsome cobble apron.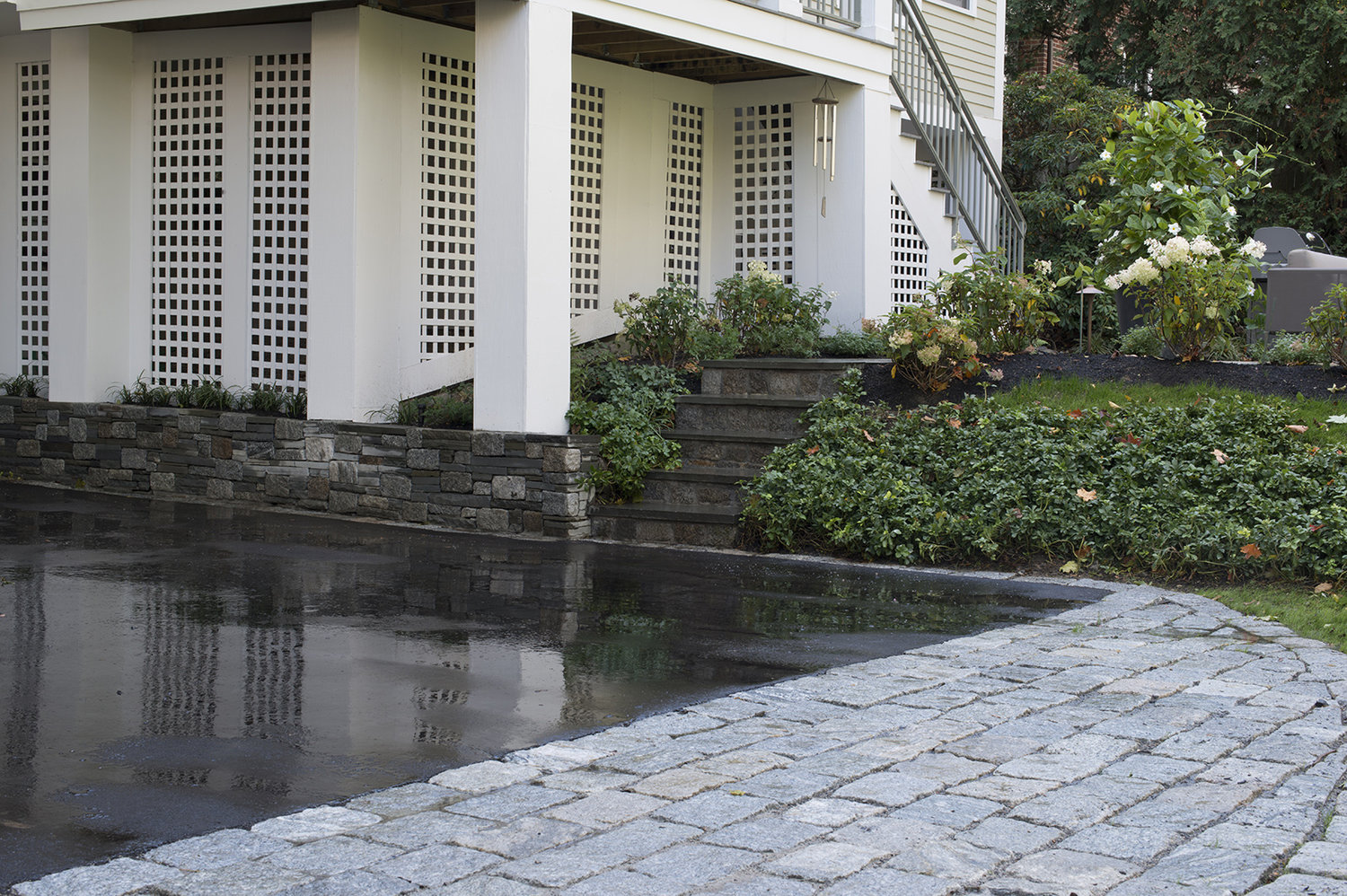 Additional updates include the removal of old, unused stairs by the gate, allowing the space to be transformed into a cobble bump-out filled with colorful plant material. Our signature retaining wall was added on the opposite side, adding organic texture.
Our clients asked us to build grass and granite steps set on edge. The steps are enhanced with a cobble and bluestone cheek wall.
Faithful Flowers images provided by Photographer Peggy Stander. Contact/peggystander@gmail.com