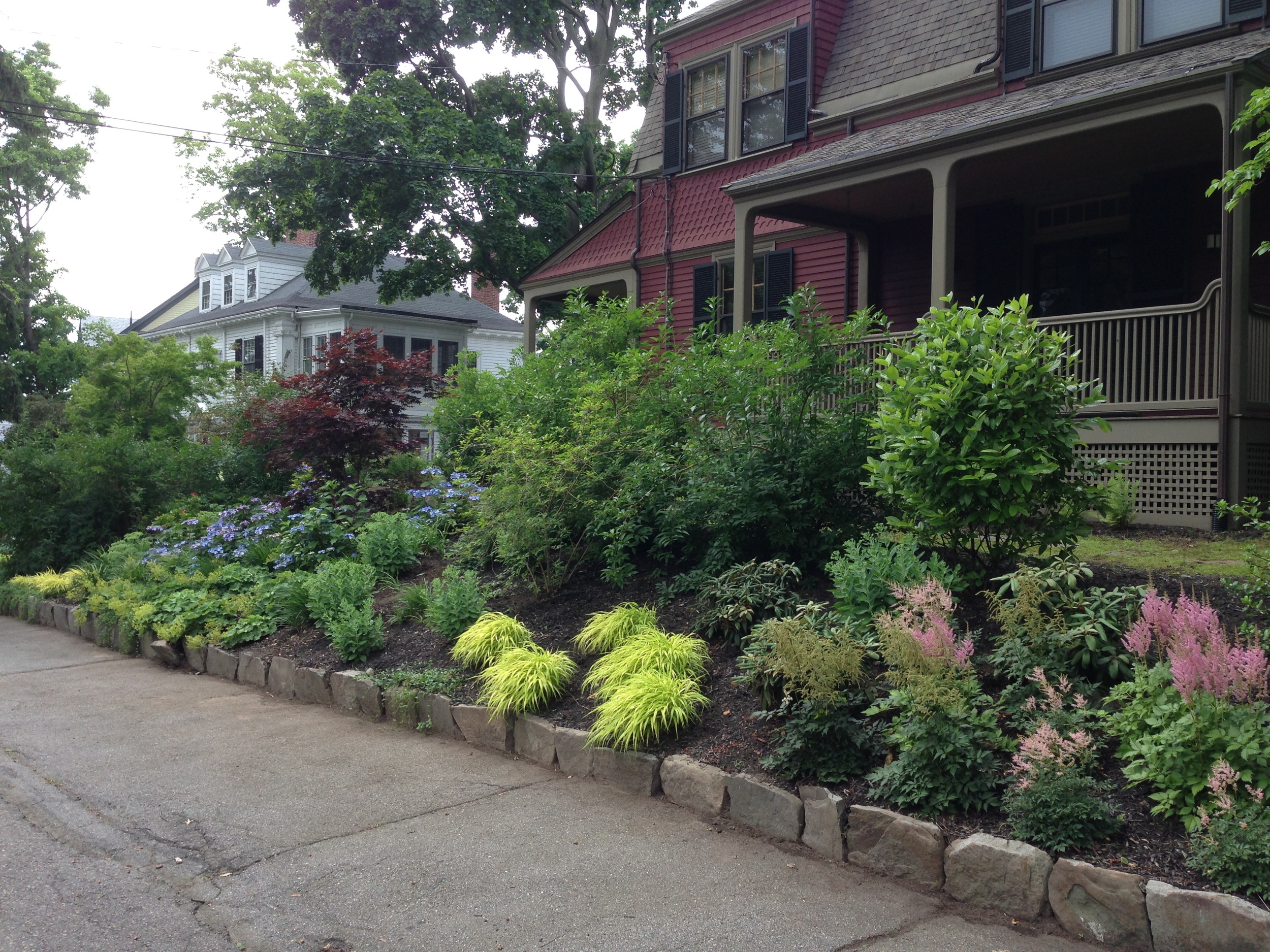 Pill Hill
"After a 4-year restoration of our 1882 shingle-style home, our energy flagged and we only half-started the landscaping. Although we worked with another designer, it wasn't finished and there were lots of issues. We turned to Faith Michaels, and she took on the challenge and exceeded our expectations. She was sensitive to what we had already spent without compromising the overall goals. The hardscape was re-worked and upgraded, lighting designed and installed, and plantings relocated and significantly increased. The result is a beautiful front entry, inviting pathways, and an attractive and functional back entry. There is something interesting and beautiful throughout all seasons. We were delighted with both the process and the outcome."
Project Overview/Pill Hill
This spectacular Queen Anne Victorian needed greenery to soften its edges.
Before/Pill Hill
Large Forsythia bushes were left to anchor the space.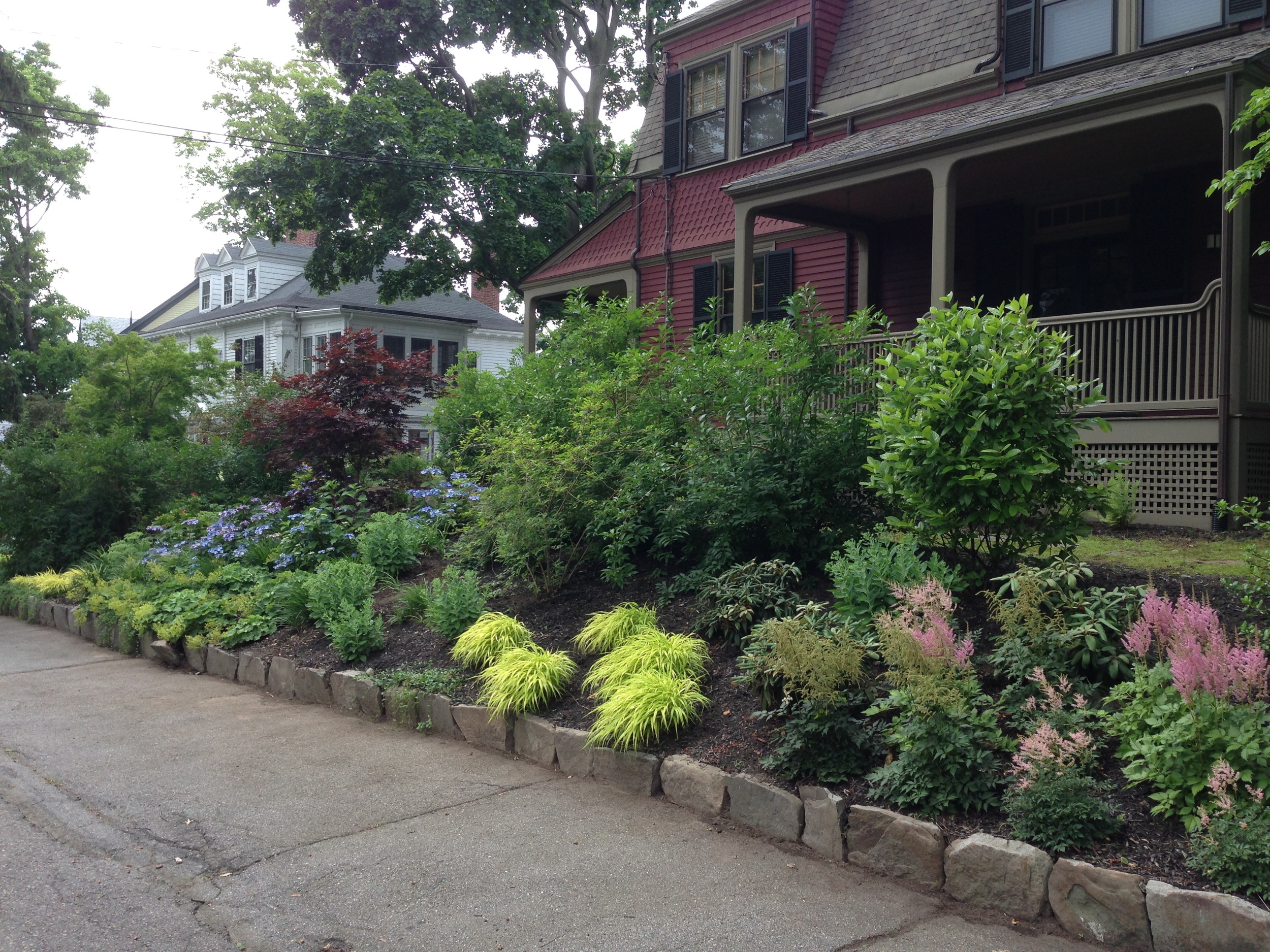 After
A tree-form Japanese Maple adds height and color. Viburnum balances the right side and adds spring color. Different Astilbe varieties send up colorful plumes.
Pill Hill
Japanese Forest Grass, Sedum, Lady's Mantle and Hydrangea keep the color going all season long.
Old Walkway/Pill Hill
The clients were frustrated by the hard-to-shovel peastone walkway and bare garden beds leading to their front door.
After/Pill Hill
Pavers provide a clean easy-to-shovel surface. Azaleas guide the visitor to the front door. Wild Blueberry, Rhododendron, Annabelle Hydrangea, and Heuchera complete the beds.
Before/Asphalt Driveway
The driveway was an ugly mess and the garage needed new doors.
After/Pill Hill
Cobbles now line asphalt driveway and European Hornbeams complete the clean lines. Historically appropriate doors were sourced for the garage. A rose garden greets the passerby.
Before/Pill Hill
The side of the garage had the potential to become a stunning rose garden.
After
The large trellis will soon be covered by climbing roses.